I ain't no superhuman

The pandemic has increased isolation and stress levels but you don't have to do this on your own. We all need support and community.
Online on October 26, 2021.
Free for AASK members! $20 for non-members
Sessions
9:00-9:30 AM – AASK Annual General Meeting
9:40 Welcome and Overview
9:50 Leveraging data as a superpower: Student Involvement and Student Success in High School to Post-Secondary
10:50 Implicit and Assumed Skillsets – Exploring strategies to support Indigenous students and mature learners in post-secondary STEM programs
LUNCH Break
1:10 PM Academic Advising and the Pivot to Virtual
2:10 PM Roundtable Discussion on Advising Assessment
Wrap up and prize draws and you'll be on your way by 3:00.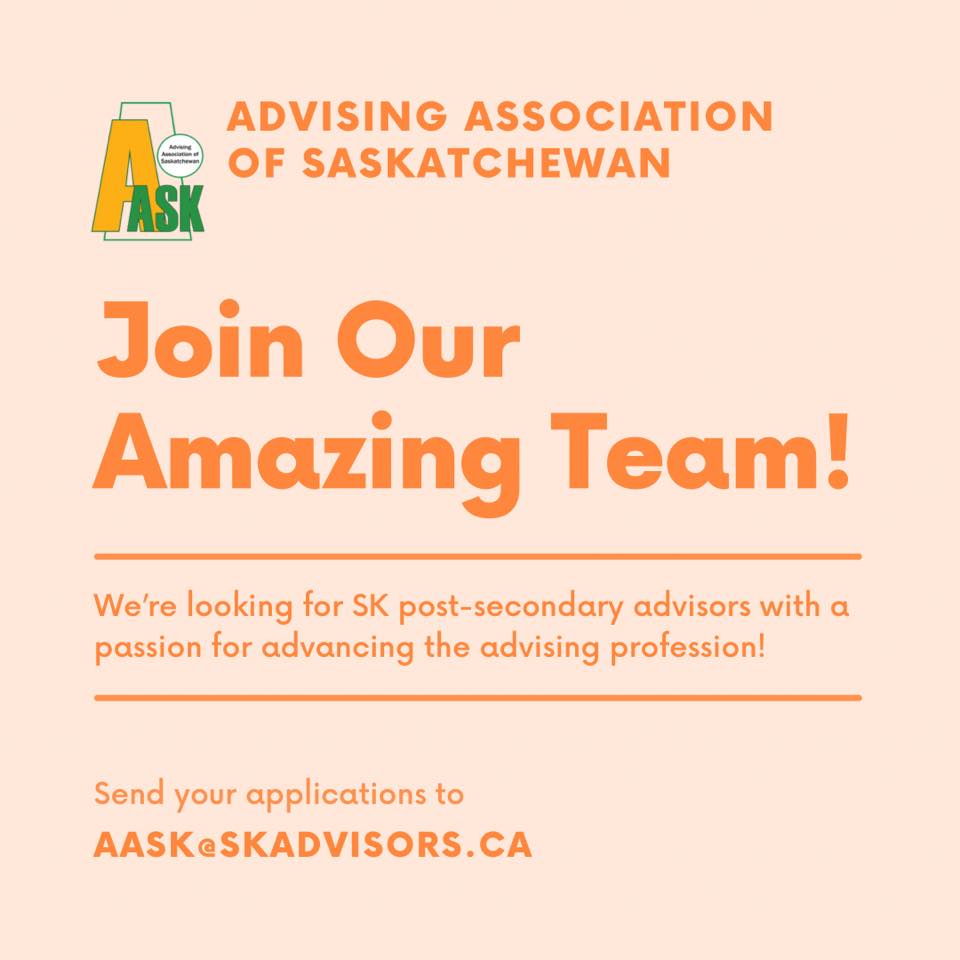 Nominate yourself or someone you know to be part of our Steering Committee! Elections will take place at our AGM on Oct. 26th at 9:00 a.m. Send your name, title, institution and a brief bio to aask@skadvisors.ca by Oct. 15th.